Cosmetic Dentistry – North Andover, MA
Taking Steps Towards Your Dream Smile
Don't you deserve to love your smile? Modern cosmetic dentistry can make you look years younger in as few as one or two visits. If your teeth have tarnished over the years, or if you've always wanted shapelier, bolder, more perfectly aligned teeth, schedule a cosmetic dentistry consultation appointment at the dental office in North Andover of E. Charles Beliveau, DDS. Years of experience and extensive postgraduate studies have given Dr. Beliveau an excellent eye for esthetics, as well as exquisite talent when it comes to cosmetic restorations. We offer a variety of options for cosmetic dentistry in North Andover, MA to create flawless smiles for almost any patient, so don't hesitate to contact us to learn more or schedule your consultation. We look forward to hearing from you.
Why Choose E. Charles Beliveau, DDS for Cosmetic Dentistry?
State of the Art Digital Imaging
Fully Personalized Optimal Care
Customized Whitening Kits
Cosmetic Dentistry Services in North Andover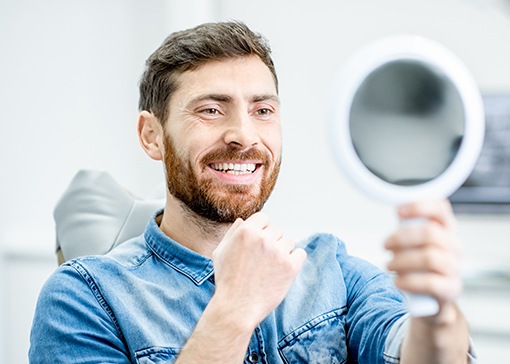 After your personal cosmetic consultation, Dr. Beliveau will design a customized treatment plan that meets all of your needs. He'll explain how each procedure will contribute to a gorgeous smile that's uniquely yours. If you have questions, please ask. By thoroughly understanding your cosmetic treatment plan, you will have peace of mind about the anticipated results.
Nothing should come between you and your ideal smile. A smile makeover will renew your youthful appearance, as well as your self-confidence! You'll feel empowered to pursue new heights in social, professional, and romantic pursuits. Don't you deserve to love your smile? The answer is yes! We offer convenient, affordable financing, so be sure to ask about CareCredit if you'd like payment options.
At your appointment, the doctor will sit down with you to talk about your smile…what you like, what you don't like, and which cosmetic dentistry procedures can deliver the results you want.
Porcelain Veneers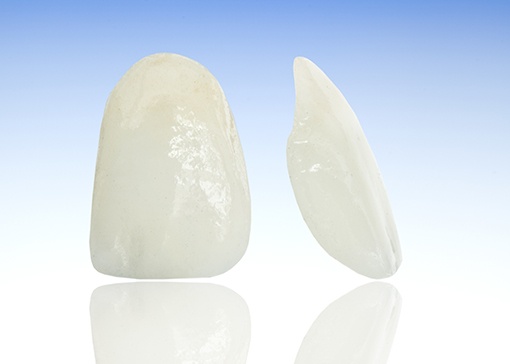 To correct and conceal numerous cosmetic flaws in just a few, short dental office appointments, porcelain veneers may be the best options. These custom cosmetic restorations are crafted to affix to the front surfaces of teeth, creating a beautiful smile that will last for years with proper care.
Teeth Whitening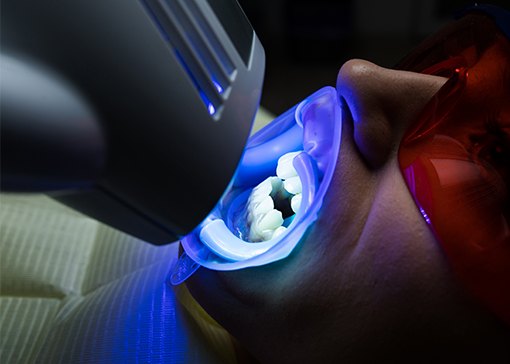 If a brighter smile is on your wish list, let Dr. Beliveau and his team help. Where store-bought teeth whitening products fail, our professional options deliver predictable results with smiles up to ten shades brighter.
Learn More About Teeth Whitening
Smile Makeovers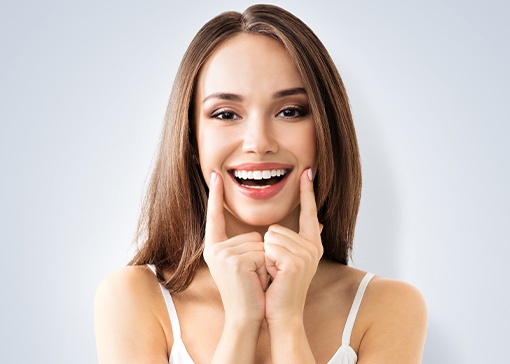 Are you embarrassed by your flawed teeth? You're not alone. If you suffer from several aesthetic issues, a Smile Makeover can transform your self-esteem and your outlook on life. We use a series of customized cosmetic and restorative procedures to revamp your teeth using the latest innovations in dentistry. You'll enjoy natural-looking results catering to your specific goals to get the exact smile you desire.
Learn More About Smile Makeovers
Metal-Free Dental Restorations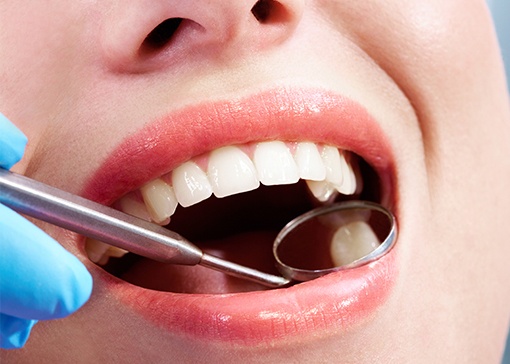 Crowns and fillings used to be made exclusively out of gold, silver amalgam, or other metals. Nowadays, though, there are viable tooth-colored options that can repair the damage and improve the appearance of your smile without sacrificing any of the strength and durability that traditional restorations provided. In addition to being more attractive, metal-free restorations are also generally beneficial for your oral health. For example, less of the natural tooth's structure needs to be removed to make room for a metal filling.
Learn More About Metal-Free Dental Restorations
At-Home Teeth Whitening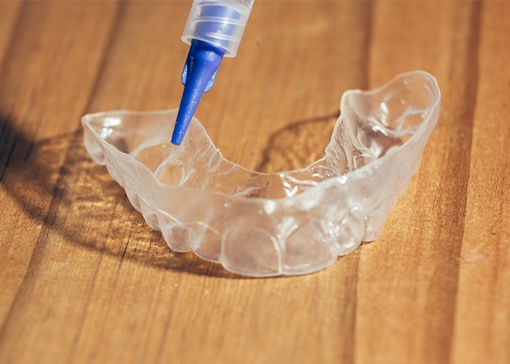 If you have been trying to whiten your teeth by yourself, odds are that you have had limited success. Whitening toothpastes and other do-it-yourself methods can typically only address surface stains, meaning sources of discoloration beneath the tooth's enamel goes untouched. Our take-home whitening kits contain gels with powerful ingredients that penetrate the enamel in order to break up such stains right at the source, bringing back the brightness of your smile as a result.
Are You a Candidate for Cosmetic Dentistry?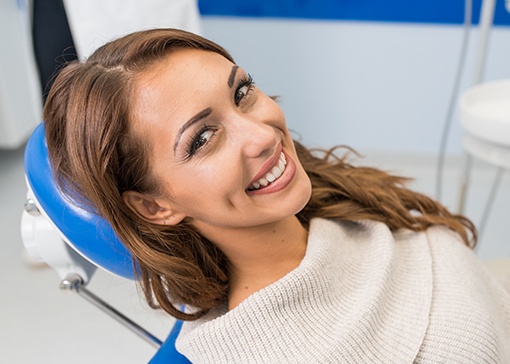 You may have heard about cosmetic dentistry, but how do you know if it's right for you? If you're unsatisfied with the appearance of your smile, cosmetic dentistry can give you the grin you've always dreamed of. Dr. Beliveau wants his patients to feel confident in their potential treatments, which is why he has included some important information about this amazing solution. Read on to see if cosmetic dentistry services are right for you as well as the many benefits that come with your treatment.
Learn More About Candidacy for Cosmetic Dentistry
Understanding the Cost of Cosmetic Dentistry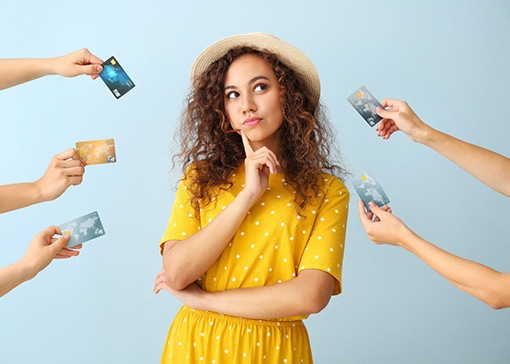 Cosmetic dentistry isn't usually covered by dental insurance, so you may still have some unanswered questions about the cost of your treatment. Because everyone has different smile goals, we can't determine the exact cost until you see us for a consultation. We have a wide range of cosmetic services available, and we're happy to help you navigate the cost. In the meantime, here are some things for you to keep in mind.
What Cosmetic Dental Service is Right for Me?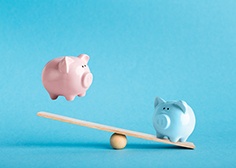 Most of the time, patients are eager to achieve a smile that is straighter, whiter, or shaped differently. Here are some services that we provide that can help patients to achieve these goals:
Teeth Whitening – Teeth can become discolored in a variety of different ways, but with professional teeth whitening, you can see noticeable results in a short period of time. This is a more affordable cosmetic solution, and results last anywhere from a couple of months to a few years depending on how well you care for them.
Veneers – Veneers aren't the cheapest option out there, but they are one of the easiest ways to change multiple aspects of your smile at once. This includes the color, shape, and minor misalignment issues.
Smile Makeover – A smile makeover simply combines several services together. This is the most expensive of all options, but the most comprehensive way to get you exactly what you want in the best possible timeframe.
Cosmetic Dentistry Can Be an Investment Worth Making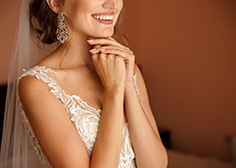 Cosmetic treatment is quite a commitment, but it is an investment that will pay off over time. If you are feeling self-conscious about your smile, making changes with the help of a skilled dentist can lead to significant improvement in your confidence and self-esteem. Ultimately, this can mean better relationships, a more vibrant social life, and a higher quality of life. To determine whether or not cosmetic dentistry is a worthwhile investment for you, take a look at the entire picture.
How to Make Cosmetic Dentistry Affordable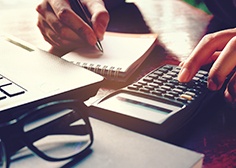 Cosmetic dentistry isn't usually covered by dental insurance because it is considered elective, but this doesn't necessarily mean that you'll be left completely on your own. Financing is available, and there are several different options we can discuss with you. Talk to one of our friendly team members to learn more.
To find out exactly how much you can expect to pay for your cosmetic treatment, schedule a consultation with us. We're eager to help you achieve your smile goals!
Cosmetic Dentistry Frequently Asked Questions
If you still have questions about cosmetic dentistry, we have the answers! Many patients are curious about the ways that we can transform their smile, what contributes to the cost, and the benefits they can receive. That's why we've compiled a list of the answers to some of the most frequently asked questions about cosmetic dentistry. Keep reading to satisfy your curiosity!
What are Common Cosmetic Dentistry Procedures?
Cosmetic dentistry is all about having the right options to help our patients smile. Dr. Beliveau offers a wide range of services to accommodate his patients' needs, including:
Porcelain veneers
Teeth whitening
Dental implant restorations
Tooth-colored fillings
While some of these services still have oral health benefits, their main purpose is to repair, restore, and refresh your smile for a beautiful set of teeth.
Does My Insurance Cover Cosmetic Dentistry?
Typically, most insurance plans won't cover cosmetic treatments because they aren't seen as an integral part of your oral health. However, there is sometimes an overlap with restorative treatments like tooth-colored fillings and custom-made dental crowns. These treatments can sometimes be covered up to 80% by insurance.
We make it our mission to give patients dentistry that is as quality as it is affordable. Our friendly front desk team will communicate with your insurance to maximize your benefits while minimizing your out of pocket costs.
Can My Teen Benefit from Cosmetic Dentistry?
While cosmetic treatments are more popular among adults, teens can still see significant benefits. Your smile and self-esteem are closely connected, which can cause social anxiety for those with less than perfect teeth. Cosmetic dentistry can erase imperfections in your teen's smile to give them a grin they can show off. They can come into our dental office for a consultation with Dr. Beliveau, where he will recommend the best treatment for your loved one.
How Long Does Cosmetic Dentistry Take?
The time that your treatment will take can greatly vary, which is why it's hard to give a definitive answer. For example, teeth whitening can be done in just one quick and easy visit, whereas porcelain veneers can take multiple visits to complete. It all just depends on the cosmetic flaws that affect your smile. Fortunately, modern technology allows us to complete treatments more efficiently than ever, giving our patients fast and beautiful results.
Is Cosmetic Dentistry Right for Me?
Many patients wonder whether cosmetic dentistry is right for them. The only way to know with certainty is to come into our dental office for a consultation. Dr. Beliveau will check the condition of your oral health and examine the cosmetic flaws in your smile to develop a personalized treatment plan. Then, all that's left to do is let us transform your smile into something beautiful.
Does it sound like cosmetic dentistry is right for you? Contact our dental office today to schedule a consultation with our expert team.