Dental Crowns – North Andover, MA
High-Quality, Natural-Looking & Convenient Crowns
If you have a severely damaged tooth, Dr. Beliveau may recommend a crown to save it from additional complications. Dental crowns in North Andover are commonly used in restorative dentistry because they can reinstate the health and function of a tooth while also providing an added layer of protection. Because of advancements in dentistry, crowns look just like real teeth, so you won't need to worry about a dark restoration causing an eyesore when eating or speaking.
What is a Dental Crown?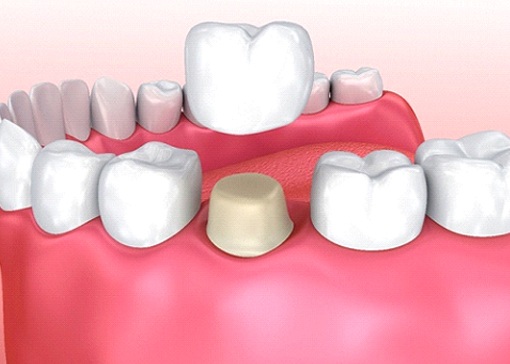 A dental crown is a custom-made cap that's bonded over the entire surface of a tooth visible above the gum line. They can be made of a variety of materials, however modern restorations are typically composed of ceramic or porcelain. Although they aren't made of metal, they are equally durable and provide aesthetic benefits that aren't possible with other materials.
Traditional dental crowns require two visits. During the first, impressions are taken of the affected area, which are sent to a dental lab for creation. This will take a few weeks, which is why a temporary crown is provided. For the second visit, the final crown is placed. The versatility of the treatment allows it to be suitable for multiple situations, including:
Large area of decay
Significant break or fracture
Root canal therapy
Dental implant
Support a bridge
Abnormally shaped or unattractive tooth
The Dental Crown Process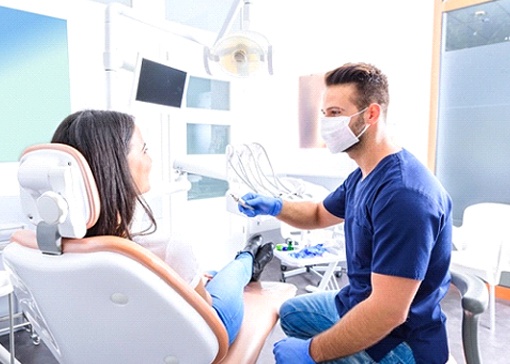 Traditionally, the process of getting a crown would require multiple appointments, but Dr. Beliveau embraces the latest technologies and techniques. As a result, you can save time and avoid any unnecessary hassle with one-day dentistry.
The Benefits of Getting a Dental Crown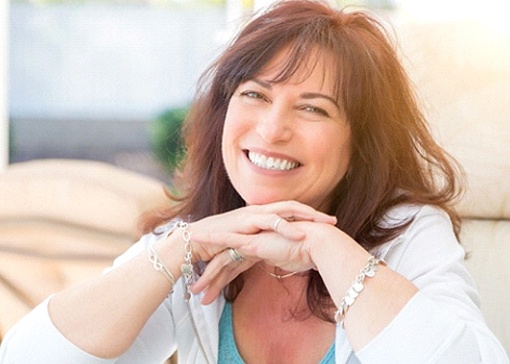 Dental crowns are one of the most widely used restorative treatments because they offer a variety of advantages, including:
Protect a compromised tooth
Restore the health, function, and appearance of a tooth
Looks natural using all-ceramic material
Long lifespan with the proper care
Improves confidence and oral health
Customized to meet your exact needs
Durable to improve chewing ability
Affordable, long-term solution
Advantages of Same-Day Dental Crowns
While we do offer traditional dental crowns, our same-day restorations come with a variety of advantages that you won't be able to get with other treatments, including:
Comfort: Say goodbye to the messy putty and uncomfortable X-rays required for traditional crowns. Our same-day dentistry is made possible with the latest technology that takes incredibly detailed digital snap shots of your smile.
Convenience: Nobody likes unnecessary trips to the dentist. Instead, we save you time and money by cutting down on your dental appointments. Plus, you won't have to deal with the temporary crowns and waiting that is required for traditional treatment.
Precision: Thanks to our digital imaging, and in-office milling machine, our same-day crowns look, feel, and function just like your natural teeth to provide a completely seamless restoration.
Schedule Your Consultation Today
If you need a dental crown, you can benefit from the latest innovations in dentistry. You'll get a high-quality, durable restoration that looks like a natural tooth without needing to wait. While traditional crowns are always an option, our same-day dentistry can change the way you look at dental care. To experience the difference that we make, don't hesitate to contact our office and schedule a consultation.
Dental Crowns FAQs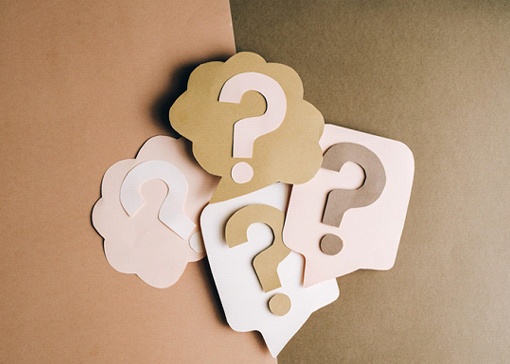 Dental crowns in North Andover are a trusted method of improving the health, function, and aesthetics of compromised teeth. Although they are supported by generations of success, a crown is a big commitment. Don't worry if you have some concerns because Dr. Beliveau will explain everything during your consultation for a crown. Here are the answers to a few frequently asked questions while you wait for your appointment.
Are dental crowns permanent?
A dental crown is meant to provide long-term results. Unfortunately, crowns don't last forever. You'll need a replacement eventually to safeguard your tooth from additional damage. A tooth must be reshaped to allow the restoration to fit over it. Without the crown's protection, your tooth will be vulnerable to bacteria, breaks, fractures, and other complications. Dr. Beliveau will explain how to care for your crown to ensure it lasts for years.
How long do dental crowns last?
The average lifespan of a crown is about 10 years; however, various factors affect how long it will last like the materials used. The location of the crown can also affect its life expectancy. Back teeth undergo pressure from chewing, so crowns on molars may need to be replaced more often. It's not uncommon for a restoration to last for a decade or longer with the right care, like a solid oral hygiene routine. Besides brushing, flossing, and using a daily mouthrinse, visit your dentist in North Andover every 6 months for a cleaning and checkup. Dr. Beliveau will check your restoration at each appointment to ensure it's undamaged and functioning as intended. You can get the most from your investment by breaking any bad oral habits, like using your teeth in place of scissors or chewing on your fingernails. Dr. Beliveau will recommend limiting hard and sticky foods to prevent damaging the restoration. If you have a habit of grinding or clenching your teeth, ask Dr. Beliveau if you're a candidate for a nightguard.
Can dental crowns get cavities?
Dental crowns aren't vulnerable to decay, but your underlying tooth can still get cavities. Poor oral hygiene habits can cause plaque and bacteria to accumulate where the crown meets the gum line. Bacteria can reach the tooth through small cracks that develop in the dental cement over time. With the crown covering your tooth, decay can go undetected if you don't visit a dentist regularly. A minor issue can turn into a big problem quickly, like an infection.
Are crowns covered by dental insurance?
Most dental plans consider crowns a major service. If the restoration is medically necessary, your dental insurance can pay 50% to 80% of the expense, depending on your policy. You can also use your benefits for additional steps in your treatment plan, like a consultation, imaging, or preliminary procedures. We will help you maximize any appropriate coverage to lower the amount you'll pay out-of-pocket. Our office accepts various payment methods for any remaining balance, like monthly installments through a financing company, like CareCredit.