Meet the Dental Team – North Andover, MA
A Staff That Loves Great Smiles
Our team always loves the chance to get to know our patients on a personal level and working with them to come up with solutions for their dental problems. Each member of our staff will do everything they can to accommodate for your unique needs during each one of their visits, and they'll always treat you with the kindness and respect that you deserve. Before scheduling an appointment with Dr. Beliveau, why not spend some time learning more about our team members?
Sarah R., Patient Relations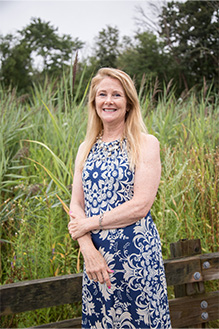 Sarah graduated from the University of Rhode Island with a degree in Health Sciences and Human services. She strives to provide exceptional service to all of our patients and welcomes everyone with a smile. She lives in West Newbury with her two college aged children, two cats, two horses and six hens. In her spare time Sarah enjoys serving on the board of a local equine rescue.
Sarah D., Certified Dental Assistant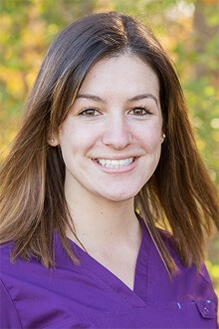 Sarah has spent her entire dental career working alongside Dr. Beliveau, and she says the best things about her job are our friendly staff, great patients, and the fact that she is constantly learning new things. She is a graduate of Northern Essex Community College and is a native of Dracut, MA. Sarah, her husband George, and daugher Madison have three dogs. When she isn't spending time with friends and family, she likes to go on adventures, whether this involves hiking, traveling, or taking a trip to the beach.
Toni C., Dental Assistant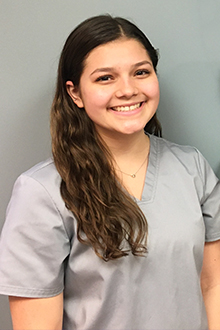 Toni is a joy to be around! She loves her co-workers because they are encouraging and fun, and she thinks our patients are amazing because they are all so kind. She is originally from Dracut, and she likes to spend most weekends hanging out with her family and two dogs. Her passion is dance, and she was actually part of a successful dance team for 16 years, during which she traveled to Germany for a World Championship and won first place!
Lori B., Registered Dental Hygienist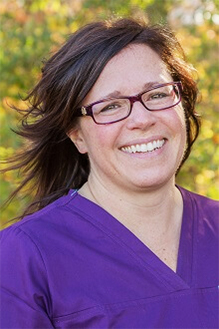 Lori has been working with Dr. Beliveau since 1996 because he is an amazing dentist. She graduated from Middlesex Community College, where she was recognized as the best clinician in her class. For the past twenty-one years, Lori has volunteered with the Yankee Dental Congress, which promotes education in the latest dental technology and techniques. As part of our team, Lori helps inform and educate our patients about the link between periodontal disease and overall health. She enjoys working in our friendly, professional environment and providing high-quality care in a relaxed and state-of-the-art environment.