Dentures – North Andover, MA
Complete Your Smile Again
One missing tooth can cause complications with speaking and eating, lower your self-esteem, and lead to jawbone deterioration. Losing most or all of your teeth will only make these problems worse. But you don't have to give up on your smile even in the most extensive cases of tooth loss; thanks to modern dentistry, Dr. E. Charles Beliveau has plenty of options for providing lifelike, comfortable dentures to complete your smile again. To find out if dentures are right for you, contact our office to schedule your consultation.
Why Choose E. Charles Beliveau, DDS for Dentures?
Customized for Optimal Comfort
Over Two Decades of Experience
Dental Financing Available
Who is a Good Candidate for Dentures?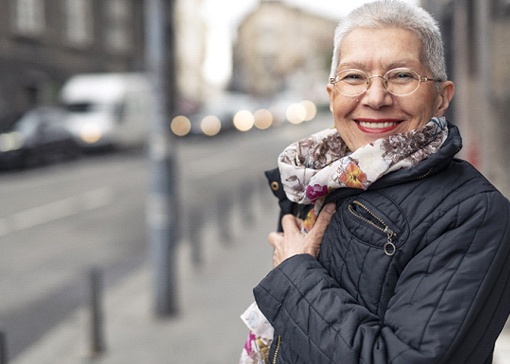 Dentures are a great option for people who are missing several, most of, or all of their teeth. Missing teeth can make it difficult to complete daily tasks, like eating, speaking, and smiling much more difficult. Depending on the number of teeth that you're missing and where they are located in the mouth, a customized plan can be created just for you. If you have any existing oral health issues, like gum disease or tooth decay, these need to be treated and eliminated before you can move forward in the process of getting dentures. Our number one priority is the health of your smile!
Types of Dentures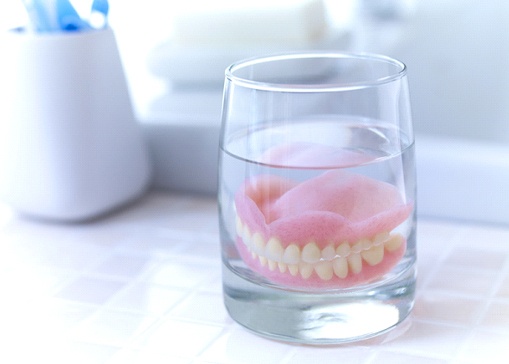 There are a few different types of dentures out there that cater to different needs. During your consultation with us, we will discuss which of the following options is ideal for you:
Partial Dentures
Partial dentures are often called "partials" for short. Unlike full dentures, the teeth aren't all in a row; they're carefully spread across the base so that they'll fill in any gaps in your mouth when you put the partial in. You can take a partial in and out of your mouth at any time. It normally relies on a clip or bracket to stay in place.
Full Dentures
This traditional options replaces an entire row of missing teeth on the upper or lower arch. Instead of being held in by clasps, traditional dentures are held in by the shape and natural suction of the mouth. Full dentures are designed to meet your unique measurements, needs, and preferences so they appear just like natural teeth.
Implant Dentures
Do you not want to have to worry about a denture that you have to remove for cleanings? Both full and partial dentures can be permanently anchored in the mouth with small titanium posts known as dental implants. Implants can be placed in your mouth during a brief surgical procedure. Once your mouth has healed, the implants can support your implants so that you can use them to bite, speak, and smile without worrying about them slipping.
Learn More About Implant Dentures
The Benefits of Dentures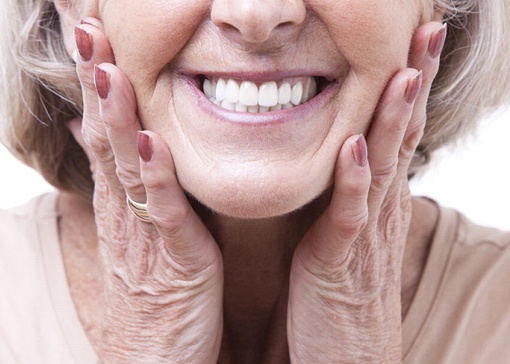 Dentures can be lifechanging for people who are missing multiple, most of, or all of their teeth. Here are just some of the benefits you can expect to experience:
Improves speaking ability
Prevents movement of surrounding teeth
Increases confidence
Partially covered by most dental insurance plans
Easy removal for cleaning
Customized for natural appearance
Supports facial muscles
Allows for easy chewing
Understanding the Cost of Dentures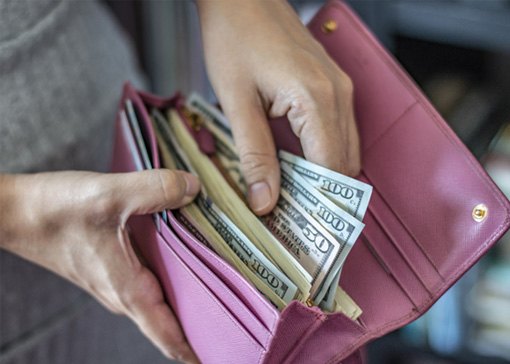 The cost of dentures varies for each patient because everyone has a unique smile. There are numerous different factors that contribute to the cost. During your initial consultation with us, we can determine exactly what you can expect to pay for your restoration. In the meantime, here are some things that you should be taking into consideration.
Factors that Affect the Cost of Dentures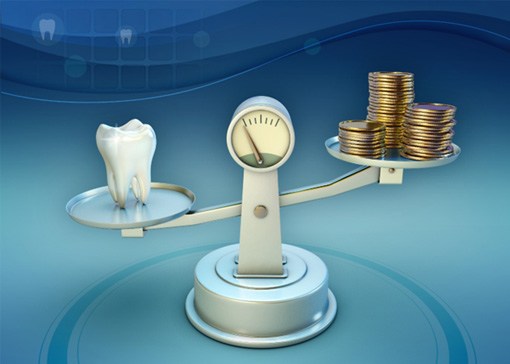 There are a few main factors that will determine the cost of your restoration:
Any preliminary treatments that you require before you can get dentures will influence your overall cost. This includes extractions and gum disease therapy if necessary.
The materials used for the base and replacement teeth will play a role. The base is typically made out of acrylic while the replacement teeth can be made from acrylic or porcelain.
The number of teeth that you're replacing is an important factor. The more teeth you are missing, the higher the cost usually is.
Are Implant Dentures More Expensive?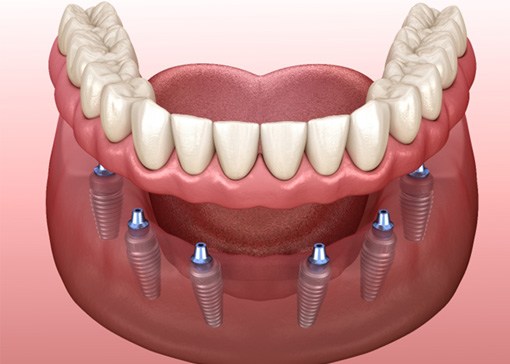 Implant dentures do cost more than traditional dentures, but there is a good reason for it. Instead of being supported by the shape and suction of the gums, implant dentures are held in place by a series of dental implants that are surgically placed into the jawbone. This allows for many additional benefits, like being more lifelike and having additional stability. Also, you won't need to have your dentures replaced every 5 to 7 years either. Implants are made to last for several decades before needing to be replaced.
Does Dental Insurance Cover Dentures?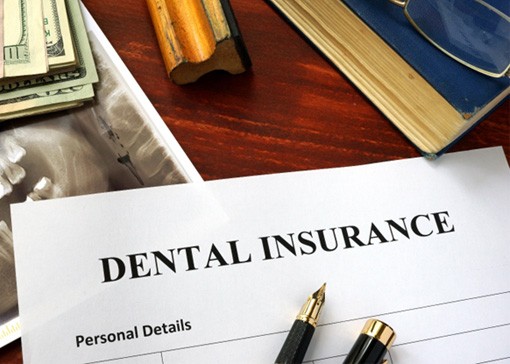 You can usually expect some level of coverage with most dental insurance plans. Many providers cover up to 50%, but this will vary depending on your individual plan. If you need help understanding your plan, don't hesitate to reach out to one of our friendly team members for assistance.
Other Options for Making Dentures Affordable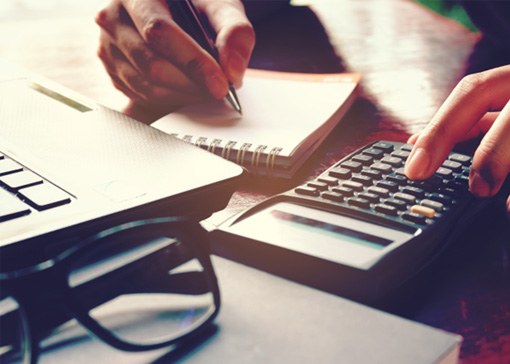 If you don't have dental insurance and are worried about paying for the cost of your treatment, you are welcome to reach out to us. Financing is available, and we would be happy to discuss your options with you. Contact our office to learn more!
The best way to learn how much your dentures will cost is by scheduling a consultation with us. We're eager to help you get your smile back!
Dentures FAQs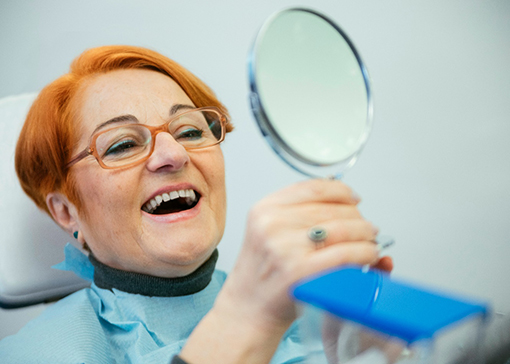 Before getting dentures in North Andover, you may have concerns about them you want to address. That's only natural — learning the relevant details helps you decide if a treatment is right for you. Still, there's a chance you don't know how to frame or describe your worries. Luckily, we at Dr. Beliveau's office have you covered: listed below are the answers to some frequently asked denture questions. Feel free to read them over and see what our prosthetics entail. Otherwise, you can always call our office to find out more.
What is the Average Age for Dentures?
Tooth loss isn't an inevitable part of aging; it's possible to keep all your natural teeth. That said, denture patients tend to be seniors and the elderly.
Current research bears out this fact. About 66% of those aged 40-64 lack one or more teeth, so you're more likely to need a denture once you reach middle age. Furthermore, the ADA finds that nearly 57% of people ages 65 to 74 wear this prosthetic.
Of course, there are exceptions. Even if the need for false teeth rises with age, young and old alike can be denture candidates.
Will it Hurt to Get Dentures?
Whether getting a denture hurts will depend on your situation. Different patients have varying needs, which can affect how you respond to the prosthetic.
If you need teeth pulled before denture treatment, you may feel discomfort after the oral surgery. Should that happen, take your prescribed pain medication as directed. Any lingering aches will then improve 3-5 days after the extraction(s).
When receiving new dentures, some patients experience mild irritation. This symptom usually stems from having to adjust to the appliance. In many cases, the resulting discomfort can last a while.
If the pain persists or turns severe, you should call your dentist at once. It may be that the dentures weren't fitted correctly, or perhaps you have an underlying health issue.
Can You Still Eat Steak with Dentures?
Tough meats like steak are tricky to chew with dentures. Still, doing so is possible if you take the proper precautions. These steps include:
Choose Chewier Cuts – Try having tenderloins and other beef cuts with few muscle fibers. It's the latter elements that make steak hard to chew.
Prepare the Meat Beforehand – Make sure the steak is thoroughly tenderized before eating it. Also, cut it into small pieces so it's easier to ground with your teeth.
Ensure Your Dentures Fit Well – With a suitable adhesive, dentures can remain secure enough to chew things more easily.
Can You Kiss with Dentures?
Rest assured: it's entirely possible to kiss while wearing dentures. Even so, you'll need time to get used to how kissing feels with the prosthetics.
You see, dentures don't have nerves as natural teeth do. As a result, it's easy to bump your new teeth against those of your partner in a kiss. You'll thus want to kiss gently with dentures so your prosthetics don't get out of place.