Restorative Dentistry – North Andover, MA
Bring Back Your Dazzling, Strong Smile
One of the best things you can do for your overall wellness is to take care of your mouth. Studies show that your teeth and gums have a significant influence on your general health. In particular, gum disease not only leads to tooth loss, but it's also connected to several health issues, like cardiovascular disease, respiratory conditions, and stroke. This is just one small example of how an unhealthy mouth can negatively impact your wellbeing. We want to help you reach optimal wellness through a superior smile. Unfortunately, there will likely come a time with your teeth or gums are compromised. Your dentist can quickly reinstate a healthy smile using the latest solutions in restorative dentistry for North Andover, MA dental patients.
Why Choose E. Charles Beliveau, DDS for Restorative Dentistry?
Long-Lasting Tooth-Colored Materials
Restorations Completed in One Visit
Dentist Practicing for Over Two Decades
Dental Crowns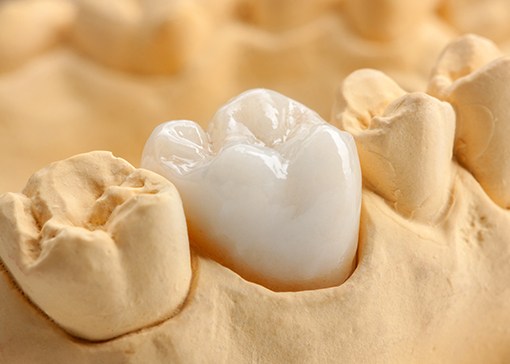 Crowns are custom-made caps bonded over the entire visible surface of a tooth down to the gum line. They provide an added layer of protection while also improving a tooth's health, function, and appearance. Now, you don't need to worry about a dark metal crown causing an eyesore when you smile. We use all-ceramic material to ensure your results look natural.
Learn More About Dental Crowns
Tooth-Colored Fillings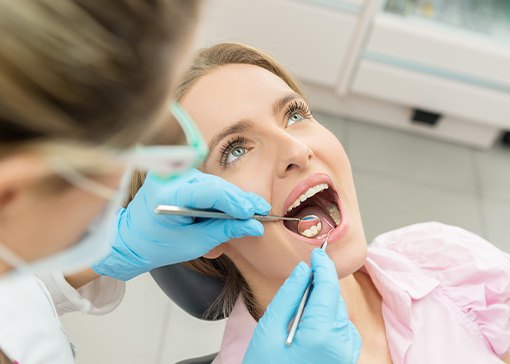 A cavity can be treated quickly using a filling. As an alternative to metal ones, we use tooth-colored solutions. They are completely metal-free for a biocompatible option. They are customized to match your enamel to blend in seamlessly when you smile. Rest assured, they are equally durable to last for several years with the right aftercare, like maintaining your oral hygiene.
Learn More About Tooth-Colored Fillings
One-Visit Dental Restorations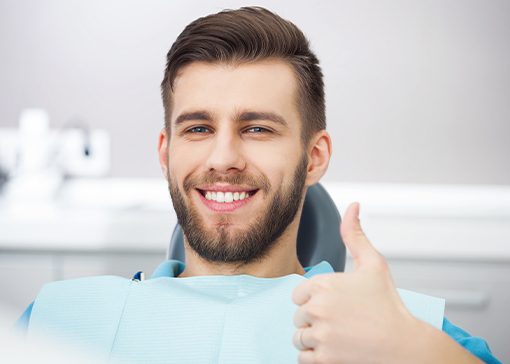 Getting dental crowns is a process that normally requires multiple appointments – or at least, it traditionally is when we have to rely on a separate dental lab to make the restoration and send it back to our dental office. But with our dental office's state-of-the-art technology, we can design and place crowns in as few as two appointments. That means fewer visits and no need to worry about taking care of a temporary crown in the meantime.