Dental Checkups & Cleanings – North Andover, MA
Stopping Problems Before They Start
Dr. Beliveau and his team are committed to providing exceptional preventive care in North Andover . As a vital catalyst for optimal oral healthcare, regular dental checkups and cleanings every six months (at least) can help you avoid many of the most common dental problems seen by professionals, such as cavities, tooth decay, and gum disease. Not to mention, screenings for oral cancer during these visits can save your life. If it has been a while since your last dental visit, contact us today to schedule an appointment and learn more about how we can help you take charge of your oral health.
What Happens During a Typical Dental Checkup?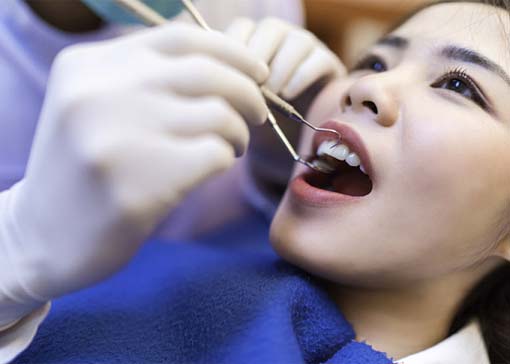 When arriving for your dental checkup, you will first be greeted by our friendly staff who will escort you to a treatment room. If necessary, we may require that you have dental x-rays taken of your smile. This will allow our team to thoroughly examine areas of the mouth that cannot be visually seen without this type of technology.
We will then check your oral cavity and facial structures for any signs or abnormalities that might point to oral cancer. Should we find any areas of concern, we will refer you to an outside specialist for additional testing. Our team will continue the checkup by looking for signs of gum disease as well as tooth decay and cavities. Any customized restorations will also be reviewed to ensure they have no damage or deterioration.
Finally, this is a great time to present any questions or concerns to our dental team , as we will be readily available to provide as many answers as possible.
What Happens During a Typical Dental Cleaning?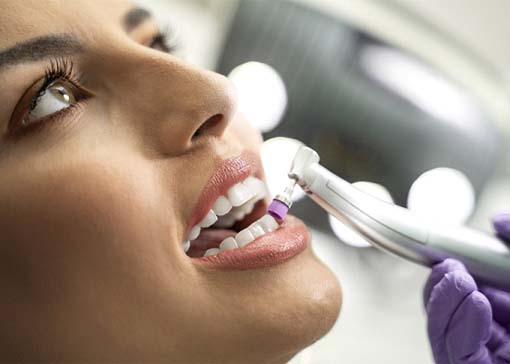 You will receive instructions regarding the importance of brushing, flossing, and rinsing at home. But you will also receive a dental cleaning in North Andover that will ensure your teeth and gums remain free of plaque and tartar. Using special instruments designed to clear away bacterial accumulations, we will carefully remove any built-up plaque and tartar from around your teeth and gums. This will reduce your risk for gum disease and keep your smile looking and feeling its best.
We'll then floss and polish your teeth before offering a few tips to help keep your smile healthy between appointments.
Why Dental Checkups and Cleanings Are Important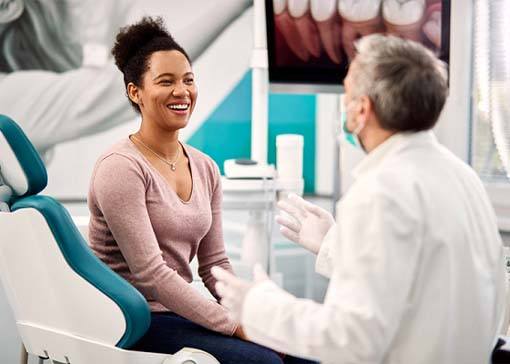 The reason there is so much emphasis placed on dental checkups and cleanings every six months is that your oral health can quickly decline if you avoid regular care. Professionals have instruments and equipment that are far more advanced at removing bacteria, reducing odors, and improving the overall aesthetic. In a sense, we can work to stop problems long before they have a chance to start.
Without these six-month visits, you can put yourself at risk for worsening dental problems that require additional time and money to fix.
You can feel confident that your smile will remain healthy year-round as long as you commit to these regular visits with your dentist in North Andover and proper at-home oral healthcare habits.