Preventive Dentistry – North Andover, MA
Keep the Healthy Smile You Deserve
Your life is busy. You don't have the spare time in your day to visit multiple dental offices to ensure everyone in your home gets the care they need. You can save time with Dr. E. Charles Beliveau and his team. We provide comprehensive care to patients of all ages under one roof. Through a focus on preventive dentistry inour North Andover, MA dental office, we'll create generations of healthy smiles that can last for a lifetime.
Why Choose E. Charles Beliveau, DDS for Preventive Dentistry?
Completely Personalized Dental Care
Dentist with Over Two Decades' Experience
Dedication to Providing Optimal Treatments
Dental Checkups & Teeth Cleanings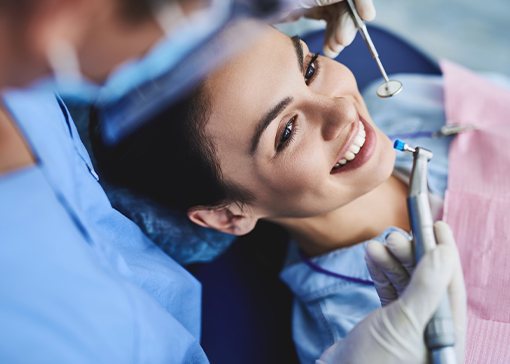 Your toothbrush and floss are your first line of defense against preventable issues, like tooth decay and gum disease. Although they are effective, your oral hygiene habits at home are only half the care your smile needs. The American Dental Association recommends everyone over the age of 2 visits their dentist at least twice a year for preventive services.
Learn More about Dental Checkups & Cleanings
Oral Cancer Screening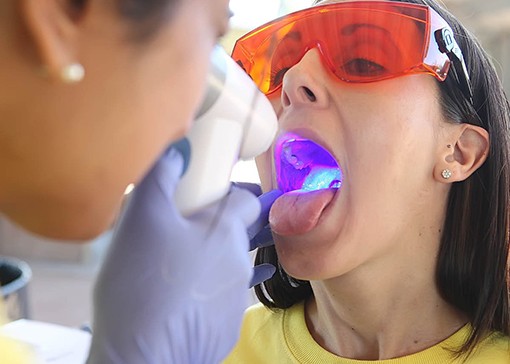 With all the various forms of cancer that you hear about on the news, you might notice that oral cancer doesn't get a lot of attention. That does not mean you don't have to worry about it; the disease kills one person every hour on average. However, if we find signs of it during an examination, we can arrange for a proper diagnosis to be made so that you can seek potentially life-saving treatment as soon as possible.
Children's Dentistry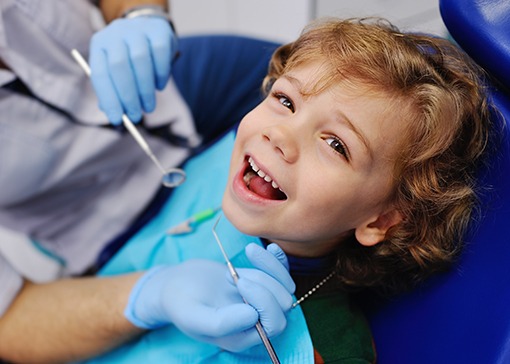 While the baby teeth are only in place for a few short years, they are essential to your child's oral health and development. They also act as placeholders for their adult teeth. We provide the gentle and compassionate care young patients need to enjoy their time at the dentist. They will get to know Dr. Beliveau and our team over the years as we nurture the development of a healthy, functional smile.
Fluoride Treatment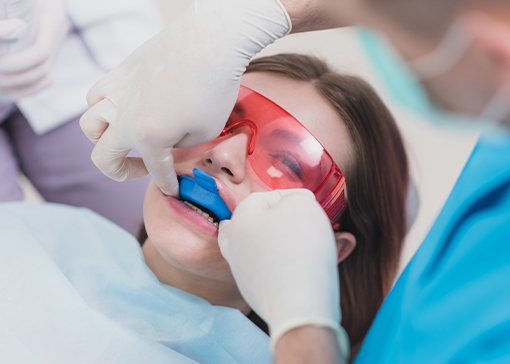 Fluoride is known as "nature's cavity fighter" because is strengthens the enamel to make it more resistant to decay. Besides drinking tap water and choosing a fluoride toothpaste, we also recommend a fluoride treatment during your routine appointments. Applying the varnish to your teeth can reverse the early stages of decay to keep your smile healthy.
Nightguards for Bruxism
If you have a habit of grinding or clenching your teeth, you can harm your smile. The excess pressure makes you more prone to tooth sensitivity, chips, and fractures. It can even change your bite or cause tooth loss. We can preserve your smile and stop any discomfort with a custom-made nightguard. It acts as a protective barrier between your upper and lower teeth to stop unnecessary damage.
Learn More about Nightguards for Bruxism
Athletic Mouthguards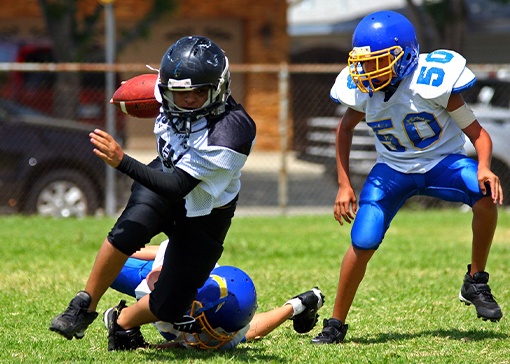 If you or a loved one plays sports, you need an athletic mouthguard. The custom-fit device protects your teeth and oral structures from injury if there's trauma to your face. Research shows a sportsguard can even decrease the risk of concussion. Our athletic mouthguards are made of comfortable, durable material for superior performance.
Learn More about Athletic Mouthguards
At-Home Dental Hygiene Products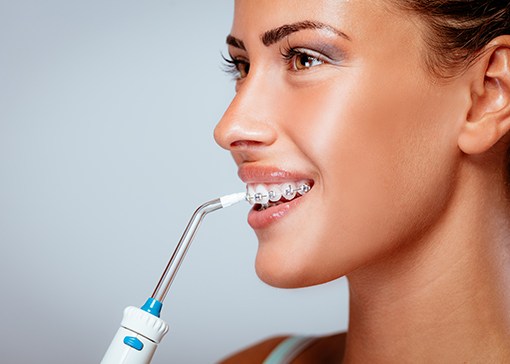 It goes without saying that taking care of your smile is a lot more complex than simply visiting our dental office for regular checkups and cleanings. You have to be taking exemplary care of your teeth and gums at home as well. To do that, you need to use the best dental hygiene products on the market. It can be hard choosing between them by yourself, but we're more than happy to give you our own recommendations, such as the products we use at our own dental office.