Porcelain Veneers – North Andover, MA
Transform Your Smile
If you feel like you need a complete smile makeover, you don't have to make time for several different treatments. Porcelain veneers can be placed in as little as two appointments, and the result is often a complete smile overhaul. Here is what you can look forward to when you ask Dr. Beliveau for porcelain veneers in North Andover, MA.
Why Choose E. Charles Beliveau, DDS for Porcelain Veneers?
Detail-Oriented Optimal Care
Beautiful, Lifelike Restorations
Dentist with Decades of Experience
The First Appointment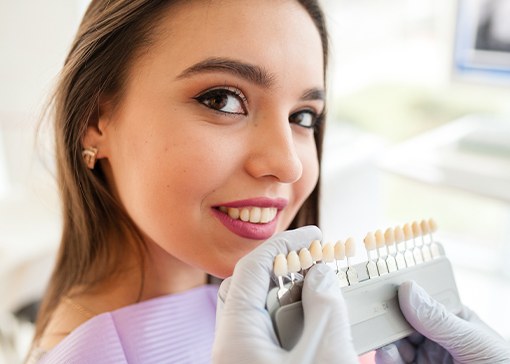 The first appointment will take about an hour. You'll need to tell Dr. Beliveau about the kind of changes you want; it might help to bring samples from photos or magazine clippings. Before recommending dental veneers, Dr. Beliveau will need to check the state of your teeth and your mouth overall; any oral health issues will need to be addressed before we can move on with the process of placing dental veneers.
During your examination, we'll check the current shade of your teeth and take your facial features into account. This includes your skin tone as well as your facial symmetry. Doing so is necessary for designing natural-looking porcelain veneers. If you have any questions about porcelain veneers or the procedure of having them placed, you can ask during this initial consultation. We can also use digital imaging to give you a preview of what your smile will look like after you get veneers.
Tooth Preparation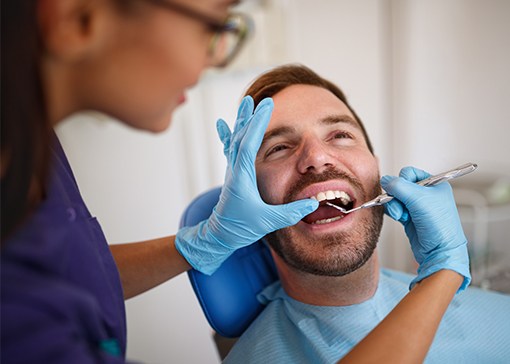 Before you receive your veneers, we may need to gently remove a small amount of enamel for the teeth. This will allow the veneers to lie flat and line up properly with the surrounding teeth. Don't worry; only 1 to 2 mm of enamel typically needs to be taken off the teeth, and we'll always aim to be as conservative as possible. Afterwards, we'll take an impression of your mouth and send it to a dental lab. We'll then place temporary veneers for you to wear until we receive the permanent ones.
Behind the Scenes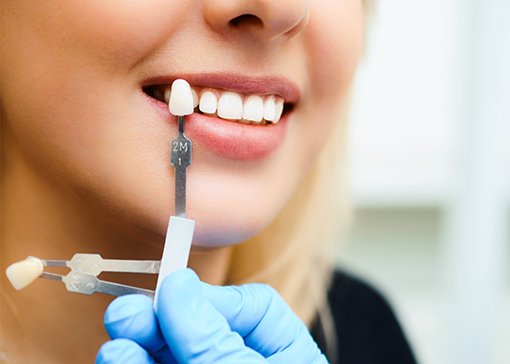 Your veneers will be made at a separate dental lab. The process is carried out by a ceramist who will carefully craft the restorations by hand using long-lasting tooth-colored materials that can closely mimic the appearance of real tooth enamel. The information that we gathered during your initial appointment is crucial for helping the lab create veneers that complement your natural appearance. Your veneers will be shipped directly to our dental office once they're complete.
Porcelain Veneer Placement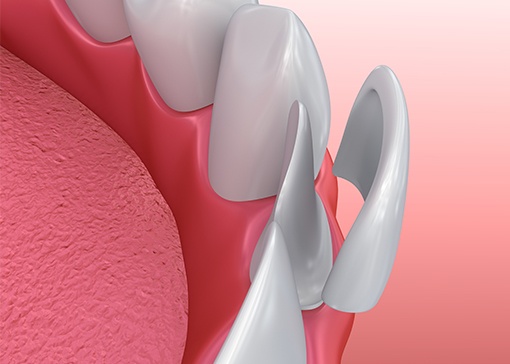 During the placement procedure, we might use a local anesthetic to help you stay comfortable. After the temporary veneers are taken off, we'll check the fit of the permanent veneers. Let us know if there are any adjustments we need to make to the shape, color, and fit first; we can make these alterations, but they'll have to be done before the veneers are in place.
Once you're satisfied with the appearance of the veneers, we'll permanently attach them to the front of your teeth. After using a mild acidic solution to clean the surface, we'll apply special bonding material to hold the veneers in place. A small light will be used to harden the material quickly. We'll be careful to leave enough space between the teeth for dental floss.
Understanding the Cost of Veneers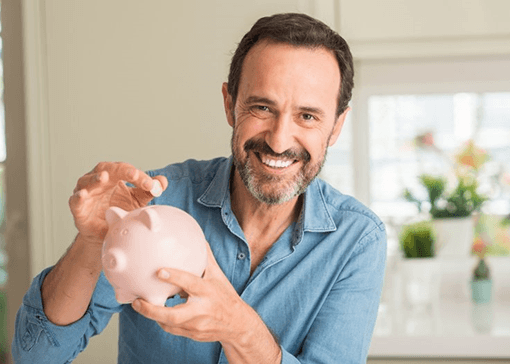 While veneers offer an incredibly versatile solution for improving dental imperfections in your smile, it's still important to know what to expect when it comes to the overall price of the treatment. You wouldn't want any surprises when paying your bill and our team will want to ensure you don't stress about the fees for upgrading your pearly whites. Keep reading to learn more about the cost of veneers in North Andover and how this treatment compares to other cosmetic dental services we provide.
Cost vs. Cosmetic Dentistry: What's Best For Me?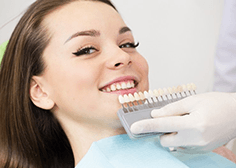 Although porcelain veneers are one of the most comprehensive cosmetic procedures for upgrading smiles, they aren't the only option to choose from. Our team offers a variety of treatments with unique price ranges. Before deciding, here's what you should consider about your options and how they measure up to veneers.
Teeth whitening – This is by far one of the simplest and most cost-effective methods for improving your grin. With either an in-office procedure or an at-home kit, you can effectively brighten the shade of your smile with professional teeth whitening. Though this treatment can be completed relatively quickly, it won't alter the shape, size, or spacing of your teeth like veneers can.
Metal-free restorations – Whether you simply need a tooth-colored filling or require a dental crown to protect your decayed or damaged tooth, you can be sure to receive a metal-free restoration to match the rest of your teeth. This option typically comes with a higher upfront cost and involves a more invasive process, as a larger amount of enamel will have to be removed compared to the veneer process. The results may also last 10 years or more while veneers can go as far as 15+ years.
Veneers – Though this cosmetic option includes a hefty price tag, the results can make it a worthwhile investment. These porcelain shells can drastically improve your pearly whites by addressing multiple minor dental flaws at once, such as chips, cracks, gaps, and stains. You also won't need to replace them as often as metal-free restorations, and their material can provide a virtually permanent whitening solution for well over a decade with proper care.
How to Make Veneers Affordable
Similar to other cosmetic dental services, veneers usually won't receive coverage from dental insurance. Even so, you may want to verify the details of your plan with your provider, as this treatment can sometimes be used for restorative purposes. Our team will be more than happy to help you navigate your policy and maximize your benefits wherever possible. Furthermore, you can also explore our alternative financing options, which can help you pay low-to-no-interest monthly installments for your procedure instead of one lump sum. This means you won't have to empty your pockets just to enhance your smile!
Porcelain Veneer Frequently Asked Questions
If you're dissatisfied with the smile you see in the mirror, you don't need to feel embarrassed by your aesthetic concerns. Porcelain veneers are a simple solution to drastically transform your teeth. Although you're excited to achieve your picture-perfect smile, it's normal to have a few questions before you're ready to commit to the procedure. We'll address any concerns during your initial consultation. In the meantime, here are the answers to a few of the most common questions we're asked.
What issues can a porcelain veneer fix?
Veneers are a popular choice in cosmetic dentistry because they are versatile. They can be used to correct several issues at once using just one treatment. Overall, they improve the color, size, shape, and proportion of your teeth. Often, they are ideal for patients who have:
Tooth discoloration
Chips or cracks
Shorter than average teeth
Abnormally shaped teeth
Gaps between teeth
How many porcelain veneers will I need?
A veneer can be used to treat a single tooth; however, they are often recommended for the front 2, 4, or 8 teeth to create a more seamless look. During your initial consultation, we'll evaluate your smile and discuss the results you want to achieve to determine how many veneers you'll need to accomplish your goals.
How long do porcelain veneers last?
Porcelain allows veneers to be thinner than ever, but rest assured, they are durable. In fact, it's not uncommon for veneers to last for a decade or longer with the right aftercare. You can help protect your investment by keeping a few tips in mind:
Use a soft-bristled toothbrush and nonabrasive toothpaste to clean your teeth twice a day.
Use a high-quality dental floss to clean in between each tooth daily.
Wear an athletic mouthguard if you play sports.
Visit your dentist at least twice a year for a cleaning and checkup.
Don't chew on inedible objects, like your fingernails or pencils.
Don't use your teeth as tools.
Even with the best prevention, a veneer can break or fall off over time. Don't worry, we can easily replace it to restore your beautiful smile.
How much do porcelain veneers cost?
There isn't a set fee for veneers because the cost is determined by your specific treatment plan, like if you require any additional procedures or the number of veneers you need. We will provide you with a custom estimate during your initial consultation and discuss the fees associated with your treatment plan.
We offer several options to pay for your new smile. Besides traditional methods, our dental office also accepts third-party financing. We will help you find the solutions you need to transform your teeth without breaking the bank.
Can I use my dental insurance to pay for veneers?
Unfortunately, most dental insurances won't pay for veneers because they are elective; however, we will still work on your behalf to file any necessary claims and paperwork, so you have one less thing to worry about.