Emergency Dentistry – North Andover, MA
We Can Help Save Your Smile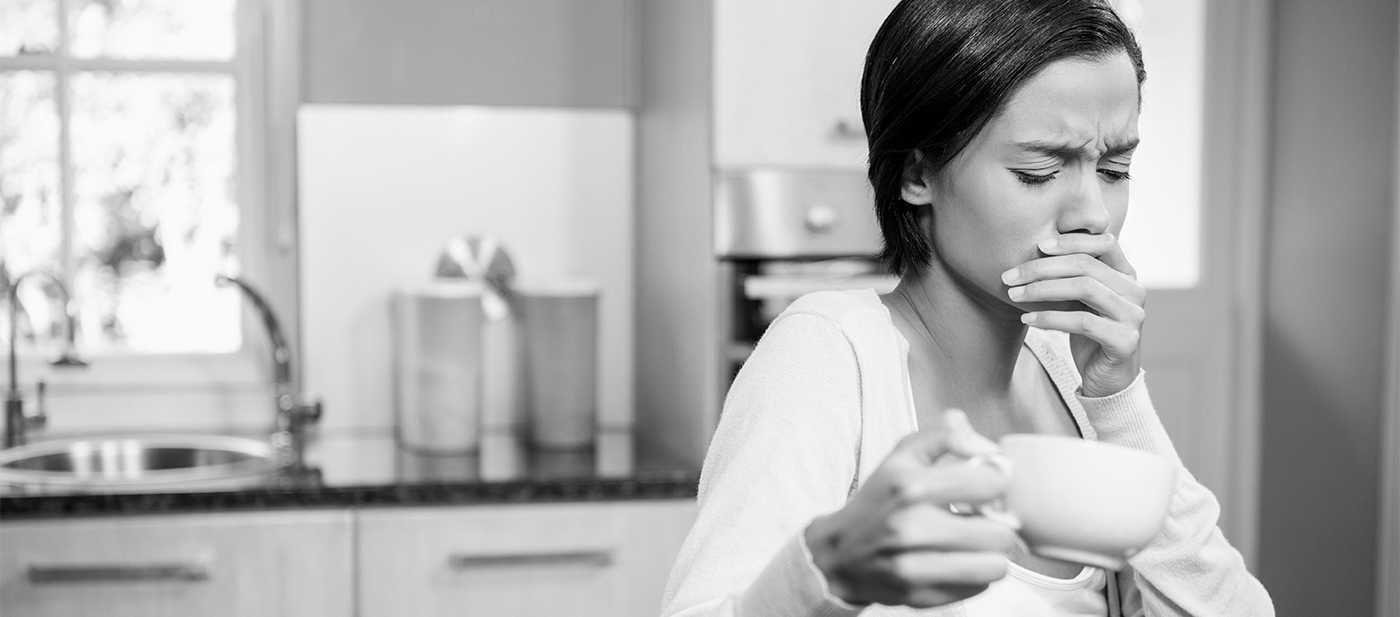 Emergencies rarely happen when you're prepared for them. That's what makes them emergencies. But, when it comes to your smile, being caught off guard isn't something you want.
As your North Andover and Newburyport emergency dental care center, we want you to be prepared in the case of a dental emergency. Please give us a call if you experience any of these below. We always do what we can to see patients in need of emergency dentistry in Nroth Andover, MA immediately, though some problems—like intense bleeding—will need to be handled by an emergency room.
Why Choose E. Charles Beliveau, DDS for Emergency Dentistry?
Variety of Restorations and Tooth Replacements
Same Day Emergency Appointment Times Available
Comforting Oral Conscious Sedation Offered
How to Handle Common Dental Emergencies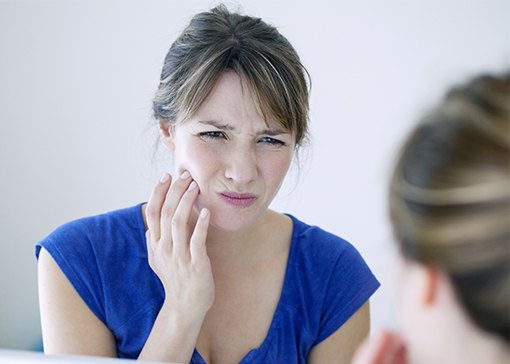 Step one is to stay calm; before you get to our dental office, it'll be up to you to protect your teeth and control your pain. Each emergency is different, so you need to analyze the situation quickly to figure out the best first-aid strategy. We can give you advice over the phone when you call your dental office in case you're uncertain. That said, it helps to know the basics of how to deal with certain emergencies beforehand so that you already have a good idea of what to do.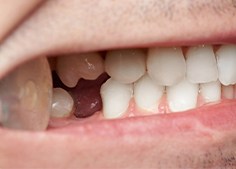 Knocked Out Tooth
If you've lost a permanent tooth, your first step is to rinse the tooth gently without wiping it. To preserve it for reattachment, place in back in the socket it came from, or store it in a damp washcloth or a container of water or milk. Reattachment is more likely if it can be done within the first hour of your emergency. Call us immediately for an appointment.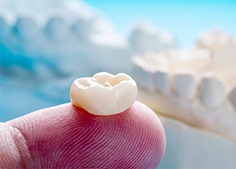 Lost Crown
Have you lost a temporary or permanent crown? Rinse it, dry your tooth, and reattach the crown with toothpaste or denture adhesive. After your crown has been temporarily reattached, give our North Andover dental office a call. Temporary reattachment isn't a permanent fix.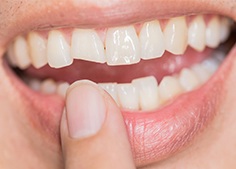 Broken Tooth
Rinse your tooth fragment with water and store it in a safe place. If you experience pain or facial swelling, apply a cold compress. Call us for an appointment.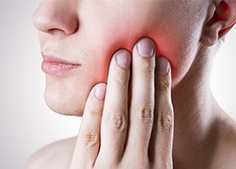 Toothache
Not every toothache is an emergency, but if you experience intense pain or notice a pimple-like spot on your gums, call us as soon as possible as this could indicate an abscess. An abscess should be treated quickly, before the infection has time to worsen. If there's not a pimple-like spot, you can also try flossing around your tooth to see if that removes any debris that could be causing your discomfort.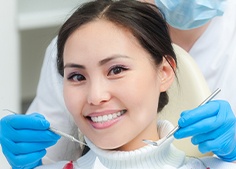 Cut Lip or Tongue
Clean your cut and apply a cold compress for swelling or pain. If your bleeding is severe, go to your local emergency room immediately for treatment.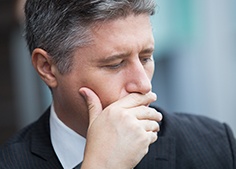 Broken Jaw
Apply a cold compress to suppress facial swelling and seek help from your local emergency room. If you have lost any teeth as a result of your injury, call us for help.
As your North Andover and Newburyport emergency dental care office, we want to do everything we can to help you. Call one of our dental offices to learn more about how we can help you when you're experiencing a dental emergency.
Preventing Dental Emergencies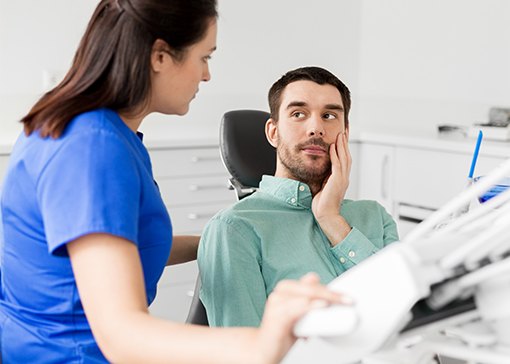 Brush your teeth at least two times every day, and floss on a regular basis to get rid of hard-to-reach plaque and food particles.
Be careful of what you eat. Limit the amount of sugar you consume on a daily basis, and avoid chewing on popcorn kernels, ice, and anything else that's hard enough to potentially crack the teeth.
Wear a protective mouthguard while sleeping or playing sports of any kind.
Make sure you receive a dental checkup every six months.
Cost of Dental Emergencies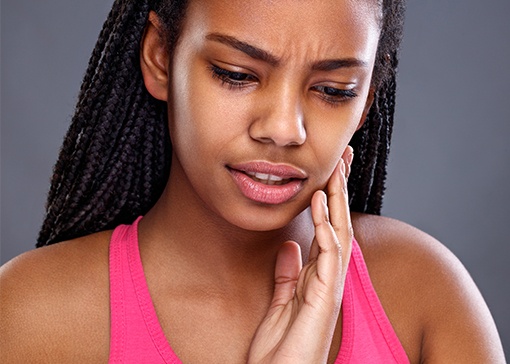 Because there are many types of dental emergencies, there is no one-size-fits-all emergency treatment cost. While an oral infection may only require antibiotics, for example, a severely decayed or injured tooth may require more extensive treatment, such as root canal therapy. Learn more about the different factors that influence the cost of a dental emergency in North Andover here.
Emergency Dentistry Frequently Asked Quetions
Do you still have questions about emergency dentistry? The right information can help you stay safe and comfortable should one occur. That's why we've included the answers to some of the most frequently asked questions surrounding dental emergencies. Keep reading to learn more about dental problems and satisfy your curiosity so you and your loved ones can be prepared.
When Should I Go to the Dentist Versus the Hospital?
Dr. Beliveau is experienced in treating a variety of dental emergencies, including problems like toothaches, broken teeth, lost teeth, and infection that doesn't affect breathing. However, if an emergency occurs that involves uncontrollable bleeding, trouble breathing, deep cuts, jaw fractures, or discolorations, you should head to the nearest emergency room as soon as possible.
Should Dental Emergencies Be treated Immediately?
Dental emergencies are called emergencies for a reason. These issues should be treated as soon as possible, which is why it's important to contact our dental office if an emergency occurs. Unlike other medical conditions that can get better with time, dental problems will only get worse if left untreated. For instance, a slight toothache could turn into needing a root canal, or even a dental crown after treatment. That's why you should contact our dental office immediately the moment that you see or feel something is wrong with your smile.
What Is Considered a Dental Emergency?
Slight pain and discomfort are relatively common, so how can you tell the difference between a piece of popcorn irritating your gums and a real emergency? Here are some common signs and symptoms of a dental emergency occurring:
Bleeding
Intense pain
Loose or broken teeth
Knocked-out teeth
Swelling
Loose crowns or fillings
Persistent sores or abscesses
Most dental emergencies can be categorized into 2 separate groups: sudden dental injury, or infection that occurs over time. Thankfully, Dr. Beliveau is equipped to handle both types, getting patients out of pain and back to comfort.
When Do I Need a Root Canal?
Root canal therapy is a common treatment we use when patients are having a toothache caused by infection. While this service has a bad reputation for pain, it can actually get you out of discomfort rather than put you in it. Infection and decay are usually caused by poor dental hygiene over time, and Dr. Beliveau can use root canal therapy to remove the infected tissue in your tooth without extracting it entirely. This effectively saves your tooth and prevents the infection from spreading.
Are Dental Emergencies Covered by Insurance?
Because there are a wide variety of emergencies that can occur, it's difficult to know whether your insurance covers your dental issue without examining your mouth. In most cases, dental insurance plans will cover your treatment partially, but this will all depend on your plan and the emergency that occurred. The best way to know with certainty is to visit Dr. Beliveau. He will carefully check your smile before developing a treatment plan. From there, our experienced front desk team can maximize your insurance benefits to minimize your out-of-pocket costs.
Why Does Putting a Loose Tooth in Milk Help?
If you cannot place a loose tooth back in its original socket, we recommend placing it in a secure container with milk or water and then heading to an emergency dentist. Why milk? It is much easier to successfully reattach a loose tooth if the roots have been kept moist. While water helps, milk contains proteins that stimulate the growth of tooth root cells and prevents roots from swelling or becoming further damaged.
What is a Dental Emergency First Aid Kit?
At home, at the dental office, even when you're picking up the kids from school – dental emergencies can happen when you least expect it. While you cannot always prevent the unexpected, you can plan for it by preparing a small first aid kid specifically designed to respond to dental trauma.
A dental emergency first aid kit can be kept in the glove compartment of your car, in the desk drawer at work or even in your purse and should contain:
Small container with a secure lid
Small bottle of acetaminophen
Gauze
Handkerchief
Contact information for an emergency dentist in North Andover
Can Common Pain Medication Help During an Emergency?
Yes, over-the-counter pain medication can offer some temporarily relief from pain caused by dental trauma. However, painkillers are not a substitute for proper professional dental care during an emergency.
If you are experiencing bleeding inside your mouth, opt for pain medication that contains acetaminophen. Why? Both aspirin and ibuprofen actually thin out your blood, so taking these medications if you have cut your lip, tongue or the inside of your mouth can actually end up causing extra bleeding.
Remember, while taking over-the-counter pain medication can temporarily ease your discomfort, it is not a permanent solution. You should visit an emergency dentist as soon as you can if you have experienced a dental injury or accident.
How Can I Prevent Dental Emergencies?
Most dental emergencies are unpredictable accidents or injuries that you just cannot prevent. However, you can still take some precautionary measures to reduce your chances of experiencing unexpected dental trauma. Here are 3 simple tips from a dentist to avoid a dental emergency:
#1: Wear a protective mouth guard when playing sports, especially those that involve a lot of contact, like football or basketball. It may not look cool, but it can save your teeth!
#2: Avoid chewing hard foods that can crack your teeth, such as popcorn kernels or hard candies. In addition, if you have a habit of chewing on ice – cut it out immediately.
#3: Never use your teeth to open packages. Use your hands or grab the scissors when opening bags of chips or other packaging.
Where Can I Get More Dental Emergency Tips?
Are you still concerned about dental emergencies and want to know more? Contact our friendly and experienced team at the dental office of Dr. Beliveau!
We have well over a decade of experience helping men and women right here in North Andover overcome dental emergencies. Whether you are worried about a toothache that has been bothering you or have an immediate dental emergency like a knocked-out tooth, we will be sure to do everything we can to ease your pain and get you back to smiling as soon as possible.