Replace Missing Teeth – North Andover, MA
Keeping Your Smile Whole
Losing a tooth is unfortunate for many reasons. Obviously, there's an embarrassing gap in your smile to worry about, but you'll also face complications while biting and chewing your food as well as when speaking. Left alone for too long, a missing tooth can lead to bite alignment issues, irregular teeth wear, and jaw stress. Dr. Beliveau has more than a few options to help you keep your smile whole; get in touch with us today to schedule a consultation and learn more about the various ways you can replace missing teeth in our North Andover, MA dental office.
Why Choose E. Charles Beliveau, DDS for Replacing Missing Teeth?
Variety of Long-Lasting Options
Highly Experienced Dental Expert
Completely Personalized Restorations
Dental Bridges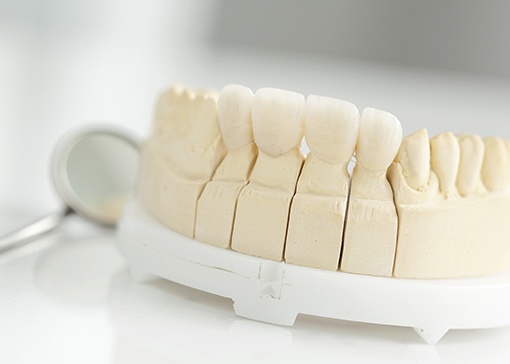 In order to close the gaps in your smile, we can use a restoration called a dental bridge, which is comprised of a false tooth that is held in place by the teeth on either side of the gap thanks to a pair of crowns. Depending on your needs, a bridge can replace a single tooth, or it can fill in for several consecutive teeth. The crown and the false teeth will typically be made out of tooth-colored material so that they can blend in with the rest of your mouth.
Learn More About Dental Bridges
Dentures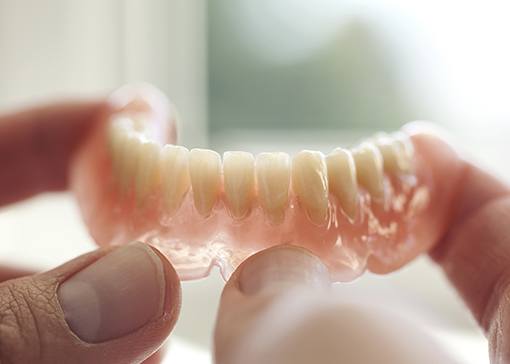 Dentures have been the go-to solution for decades to treat significant tooth loss. Although they have a bad reputation for looking and feeling fake, we use the latest innovations in dentistry to improve their fit and aesthetics. We use high-quality material for a comfortable fit without compromising their durability. We can help you smile confidently again while also enjoying your favorite foods.
Dental Implants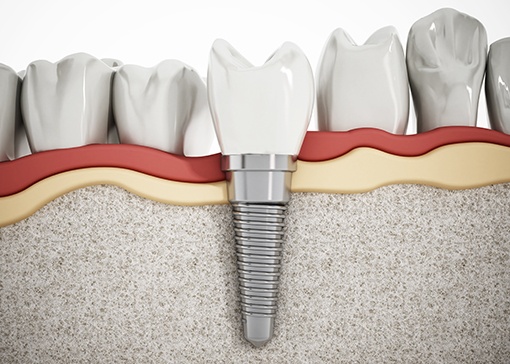 Following tooth loss, there are many ways to replace missing teeth. Traditional tooth replacement options only replace the visible parts of teeth, but dental implants allow us to restore the roots of missing teeth as well as the portions of the tooth visible above the gum line. These prosthetic tooth roots can be positioned to support any number of missing teeth from single implant supported dental crowns to full implant-retained dentures.