Dental Implant Restorations – North Andover, MA
Beautiful, Lifelike Dental Crowns
Implants offer an amazing option to replace missing teeth. Unlike traditional bridges, partials, and dentures, dental implants anchor to the natural jawbone for ultimate stability. Healthy, existing teeth aren't altered in any way. Instead, each implant post fits precisely into the socket left by a missing tooth. Individual crowns or a bridge, partial, or denture can be securely attached to implant posts. Learn more about dental implant restorations in North Andover, MA on this page.
Why Choose E. Charles Beliveau, DDS for Dental Implant Restorations?
Beautiful Tooth Colored Crowns
Partnered with Skilled Specialists
Detail-Oriented, Experienced Dentist
What to Expect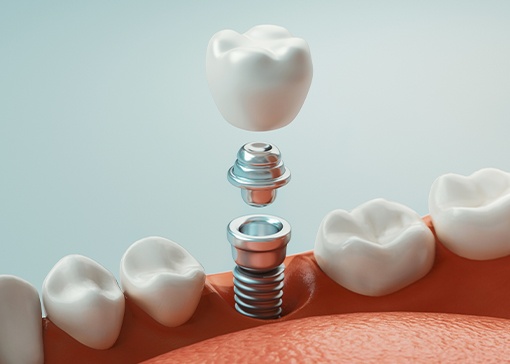 As an implant dentist, Dr. Beliveau works with reputable oral surgeons and periodontists for implant surgery. He oversees his patients' cases as the general dentist on the case, so you can feel confident that you will be in the hands of the dentist you trust and respect.
After your initial consultation with Dr. Beliveau, you'll visit a specialist for the minor surgical procedure of implant post placement. After this phase, you'll return to our dental office for restorations. Dr. Beliveau can answer all of your questions and will help you maintain your dental implants long term.
Dental Implant Dentures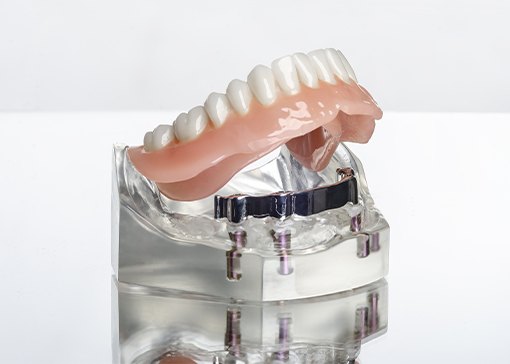 If you currently wear a denture or are planning to get one soon, talk with Dr. Beliveau about implant-retained dentures. Traditional dentures rest on the gum tissue and are held in place by natural suction or denture adhesive. Special care and maintenance are required to keep dentures in good shape. Over time, the ridges of the gums wear down from friction. When this occurs, dentures must be relined. Some people never achieve a great fit, so they struggle with loose, wobbly, uncomfortable dentures.
Dr. Beliveau may recommend a few dental implants to hold your denture in place. In some situations, we can retrofit existing dentures with implant clasps, but usually a new denture is required. Implant-retained dentures snap securely to dental implant posts for a solid, reliable fit. They're easy to care for, and our implant-retained denture patients rave about improved quality of life.
Learn More About Implant Dentures

Your Consultation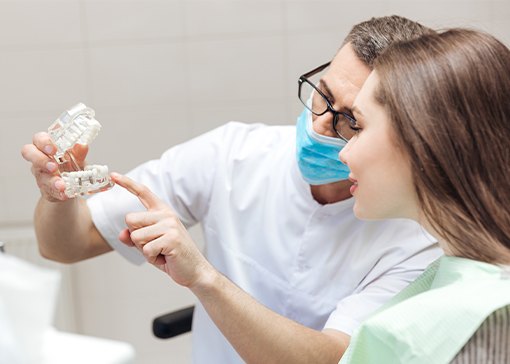 Schedule a consultation to talk with Dr. Beliveau about your unique dental needs. He'll review your records, answer all of your questions, and help you make a wise decision about replacement teeth. Keep in mind, we work with CareCredit for patient financing because nothing should come between you and your healthy, beautiful smile.