January 5, 2021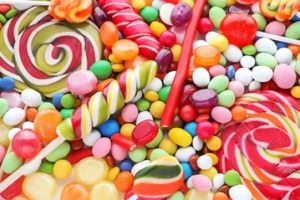 Sugar can be one of the hardest habits to break. Why? Eating it also releases dopamine into the body and activates opiate receptors in the brain, activating the reward center. Both of these lead to compulsive, addictive behavior. Sugar can be found in many products that are consumed on a daily basis. In addition to junk food, condiments, bread and pasta also carry large quantities of sugar. Though it may be difficult to kick the habit, there are ways to help curb your sweet tooth. Keep reading to find out how you can protect your teeth from developing cavities in North Andover.
Stop Using Sugar as a Reward
Oftentimes, those who work out or stick to a healthy diet for a certain period of time reward themselves with a sweet treat. Stressful diet restriction stems from a place of punishment and deprivation and can lead to an "I deserve this" mentality. Rather than attempting to suddenly stop eating sugar, consider using the 80/20 rule. This consists of trying to keep your diet 80 percent healthy food and 20 percent indulgence items. A gradual reduction in the sugar-filled items you typically consume will make your goal feel more realistic and attainable.
Switch to Sugar-Free Items
There are many sugar substitutes available on the market today. Monk fruit sweetener is a popular sugar alternative that comes from the extract of the monk fruit. It is 150 to 200 times sweeter than sugar, but has no calories, carbohydrates, sodium or fat. Synthetic sweeteners like monk fruit, xylitol and stevia inhibit the growth of cavity-causing bacteria, reducing the likelihood of tooth decay. Going from sugar to a sugar substitute won't be seamless, but making the conscious effort to reprogram your tastebuds will definitely help protect your teeth.
Leave the Sugar on the Shelf
This may seem pretty obvious, but taking a few seconds to view the label on items you pick up while shopping can help you make better food and drink choices. If you're at the grocery store and you feel the impulse to pick up a sugar-filled drink or food, walk past it and continue shopping for other items from your list. If you still want to purchase the item after you've finished selecting the items you originally intended to get, consider replacing it with a healthier option. For example, if you're craving ice cream, try replacing it with vanilla yogurt and blueberries!
Slowly but surely removing sugar from your diet can help you curb your sugar cravings in North Andover. It can result in improved dental and overall health, healthier skin and more pleasant visit to the dentist!
About the Author Dr. E. Charles Beliveau has been helping patients achieve healthy beautiful smiles for more than 30 years. He takes the time to get to know his patients and their needs, which gives him the ability to provide them with personalized, comprehensive dental care. Dr. Beliveau's professional affiliations include the American Dental Association, the Massachusetts Dental Society and SPEAR Education (Faculty Club). If you're ready to improve your oral health, contact the office at (978) 687-5900 or visit the website to schedule a visit toda
Comments Off

on 3 Ways You Can Kick Your Sugar Habit
No Comments
No comments yet.
RSS feed for comments on this post.
Sorry, the comment form is closed at this time.