November 5, 2019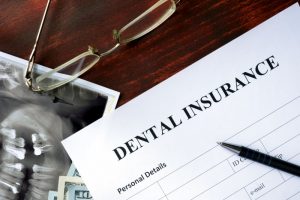 If you have dental insurance, you're at a much greater advantage than people who don't. That's because insurance provides you with a way to keep your smile clean and healthy. There's a caveat, though; dental insurance is only beneficial if you actually utilize it. With the end of the year rapidly approaching, it's of the utmost importance that you get an appointment to see your cosmetic dentist before 2020. As you continue reading, you'll learn why!
The Privilege of Having Dental Insurance
Having dental insurance is a privilege, as it provides you with access to two preventive care visits with your dentist per year, which are usually fully covered. During these appointments, you'll receive a thorough examination and cleaning, where your dentist can discuss the state of your oral health and your smile can shine a little brighter.
These visits are a crucial part of maintaining healthy teeth and gums. They allow your dentist to spot any problems like cavities and gum disease early on, while treatment is relatively easy and cost-effective. Not only does regularly seeing your dentist boost your oral health, but it can save you money in the long run.
Don't Let Your Coverage Go to Waste
Studies have shown that the average person with dental insurance only receives about $323 of dental care per year. The average annual maximum (the maximum dollar amount that your insurance company will pay for your care within a calendar year) is $1,250, which means that most of these people lose more than $900 of potential benefits each year. The good news is that this problem is really easy to remedy; just make seeing your dentist a priority.
Why It's Important to See Your Dentist Now
More often than not, dental insurance coverage renews at the beginning of the calendar year, meaning that any unused benefits will be lost on January 1st, 2020, with absolutely no rollover coverage. So, if you have any unfinished dental work that you need to get taken care of, you only have a couple months to do so.
By visiting your dentist, you'll not only get the most out of your monthly dental premiums, you'll also contribute to your overall wellness. Excellent dental care can help prevent other health issues like:
Heart disease
Stroke
Diabetes
Oral cancer
Pancreatic cancer
If you haven't received two regular checkups this year from your cosmetic dentist, or if you have unfinished dental work, there's still a small window of time left. Your mouth and your wallet will be happy that you were proactive about your dental health!
About the Author
Dr. E. Charles Beliveau attended the University of Maryland School of Dentistry, the oldest dental program in the world. He now practices in North Andover, MA. He considers himself a fortunate to have trained with some of the "Masters of Dentistry," such as Dr. Peter E. Dawson and Dr. Frank Spear. These people have influenced Dr. Beliveau's approach to dentistry. To schedule your checkup before the year ends, contact his office by clicking here.
Comments Off

on Don't Let Your 2019 Dental Insurance Benefits Go to Waste!
No Comments
No comments yet.
RSS feed for comments on this post.
Sorry, the comment form is closed at this time.